September 10 through Sun 20 September 2020 ,
9 a.m. - 10 p.m.
Hug a tree and listen to it sing: Singing Trees combines music and nature, technological ingenuity and interaction. How can we become aware of the impact of human activity on the earth's ecosystem? This is a novel system in the age of the anthropocene! Commissioned by the Louvre Abu Dabi and the Théâtre du Châtelet, Singing Trees is created by the London-based Umbrellum collective, in collaboration with Ircam Amplify, which brings the audio revolution into everyday life.
Surrounded by non-invasive electronic "straps", the trees have become a non-human choir. When the audience approaches them and embraces the trunks, the sound volume becomes louder and more harmonious. For the singing trees of the Palais Royal, the Théâtre du Châtelet commissioned a song from Pierre-Yves Macé. Original music will be composed for each edition of Singing Trees.
Inaugurated in Abu Dhabi in February 2020, this installation will be presented in cities all over the world, Paris, London, New York.. then again in Paris for the Olympic Games in 2024.
Singing Trees installation Premiere 2020
commissionedby the Louvre Abu Dhabi and the Théâtre du Châtelet with the support of Bloomberg Philanthropies
Umbrellium design installation
based on an idea by Marc Dondey and Ruth Mackenzie
Ircam Amplify sound design
Songs Legs Logs by Pierre Senges and Pierre-Yves Macé (premiere), All is full of love by Björk, Noces à Grenelle by Abd Al Malik
Traditional song L'Ayyala (Arabic)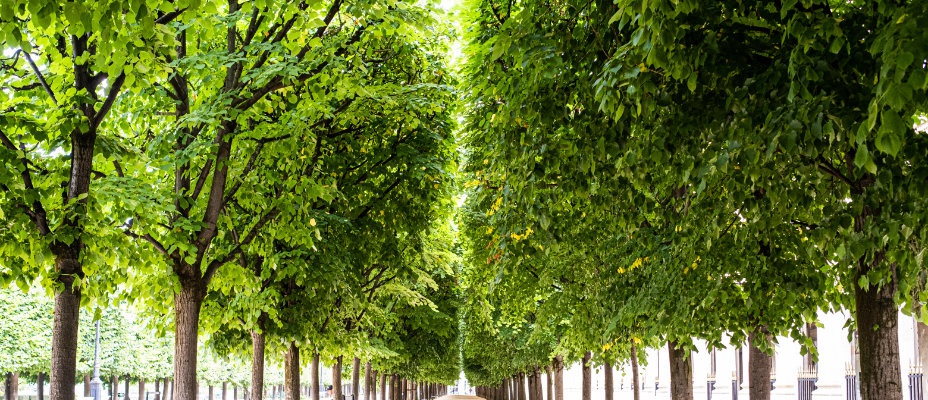 Katherine Jewkes executive production. With the exceptional participation of the Centre des monuments nationaux