Fri 11 September 2020 ,
9 p.m. , Sat 12 September 2020 ,
1 p.m. , 4 p.m. ,
8:30 p.m. ,
Sun 13 September 2020 ,
1 p.m.
Musiques-Fictions is the collection launched by IRCAM in 2020: a program where musical creation is in direct contact with literary fiction. These music-fictions combine a text—primarily by a contemporary author—original music linked to the senses of fiction, a director, and actors. Giving musical writing its full place but preserving the text's intelligibility: Musiques-Fictions intends to renew the genre of the radio fiction or Hörspiel by going beyond a simple sound illustration of a story or dialogue.
In an immersive space, under the ambisonic dome, where imagination is solicited by the sound environment created, the listener is invited to a shared listening experience.
Premiere 2020
Bacchantes by Céline Minard
Olivier Pasquet music, commissioned by IRCAM-Centre Pompidou, and direction
Thierry Bédard adaptation and production
Emmanuelle Zoll direction of the Musiques-Fictions collection
Jérémie Bourgogne sound engineering
IRCAM Ambisonic System conception:
Claudio Cavallari, Lenaic Pujol scenography and lights
Jérémie Henrot, Clément Marie sound engineering
Performed by Bénédicte Wenders (Narrator), Geoffrey Carey (Ethan Coetzer), Julien Cussonneau, (Marwan Cherry), Isabelle Mazin (Jackie Thran), Malvina Plégat (The Clown, aka Bizzie), Sabine Moindrot (The Tall Brunette, aka Silly)
Meeting with Daniel Jeanneteau & Olivier Pasquet
Saturday, September 12, 6:30pm
Within the frame of EXTRA!, festival of litterature (September, 11-27, 2020)
Centre Pompidou, Forum -1
Free Entry
Session facilitated by Jean-Max Colard
Head of Department 'Parole, Département culture et création' of the Centre Pompidou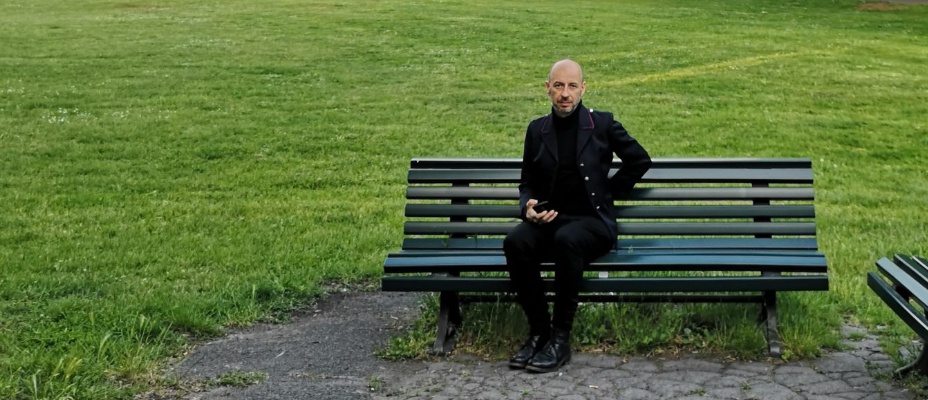 An IRCAM/Les Spectacles vivants-Centre Pompidou coproduction. With the support of the Sacem.